How to Use ENBREL Prefilled Syringe
ENBREL is given as an injection under the skin. ENBREL should be used under the guidance and supervision of a doctor. Your or your child's doctor or nurse will help you with injecting your or your child's first dose (or first few doses) of ENBREL.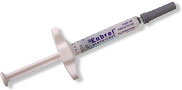 If you are new to ENBREL, you must be trained to prepare and give an injection to yourself before you begin therapy. If you have not been trained, please contact your healthcare provider to schedule a training session. You can also arrange for in-home initial injection training or have access to an Enliven Support Manager, weekdays 8:00 am to 8:00 pm EST, by enrolling in Enliven.
Do NOT attempt to inject ENBREL on your own until you understand how to do so. If you are having difficulty giving yourself an injection, we encourage you to ask a family member or other caregiver who is able to help you with your injections, to become involved with you or your child's treatment, and learn how to give you or your child an injection.
If you have rheumatoid arthritis (RA), psoriatic arthritis (PsA) or ankylosing spondylitis (AS), the recommended dose of ENBREL for adults is 50 mg per week given as one injection using a 50 mg single-use prefilled syringe or two injections using a 25 mg single-use prefilled syringe.
If you have psoriasis, the recommended starting dose of ENBREL for adult patients is a 50 mg dose twice a week (3 or 4 days apart) for 3 months. After 3 months, your doctor will tell you to reduce your dose to 50 mg once per week, using one 50 mg single-use prefilled syringe or two 25 mg single-use prefilled syringes.
The recommended dose of ENBREL for children with juvenile idiopathic arthritis or psoriasis is based on the child's body weight. Your child's doctor will tell you the correct amount of ENBREL your child should take. ENBREL should be given by, or under the supervision of, a responsible adult. The 50 mg single-use prefilled syringe is only recommended for children weighing 63 kg (138 pounds) or more.